A MYSTERY SOLVED!!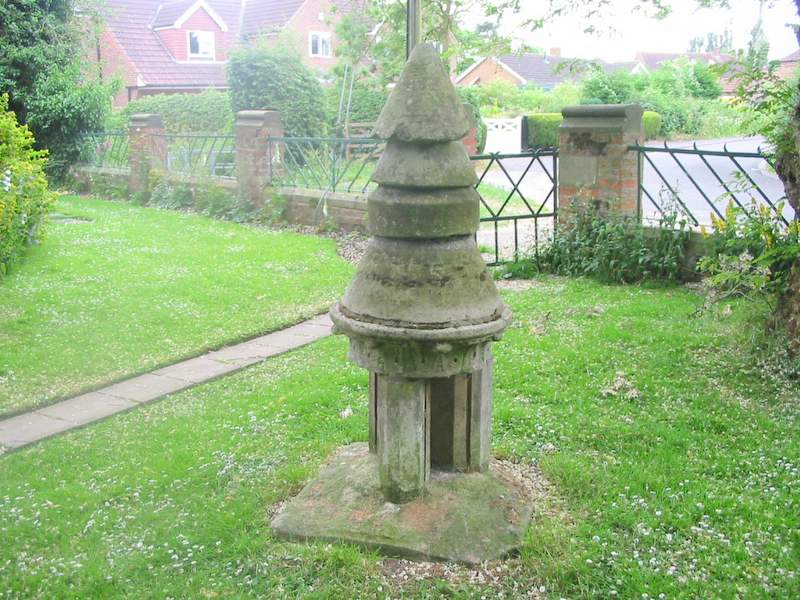 There has been speculations on to what the above is. It is near to the entrance of the Churchyard on Church lane.
At last, thanks to lots of digging and throwing about many theories, I can at last now say what I think it is.
' Not very far from the main entrance to Elvington Church is an out-of-doors
Lamp stand. Some stone which formed part of the Font base in the former Church, as well
as some other stone, has been used in fashioning this
lamp stand. Above the stone work is a glazed lamp case.
In this case a lamp can be placed'
This is a quote from the 'Our Village Visitor' book dated October 1880.
This book was written by Alured J Clarke, Rector of Elvington.
This and the 'Handy Book' have proved invaluable to help sort out various mysteries about the village
and of course the church.